Rafting & Kayaking
Note: Rafting trips are extra options for our Nepal tours & trips. You can not book only a rafting trip. 
Sherpa Heritage Trails has good connections with several rafting& kayaking companies to ensure a safe, and pleasant adventure along the rivers of Nepal.
Nepal's rivers are fed by the glaciers of the world's highest mountains, and the snows of the Tibetan plateau. They provide exciting opportunities for whitewater rafting or kayaking and an unbeatable profile of an ever-changing landscape. The waters surge through Himalayan gorges, traverse rugged foothills, course between tropical forests and meander across the Terai plains.
Nepal's rivers link the mountains and plains. Tumbling out of the Himalaya's they are sometimes violent, sometimes calm but always beautiful.
 Best season:
The best times for rafting are September to November, and March to June. During monsoon season the rivers can be extremely high. From December to February the rivers become too cold to enjoy unless you are wearing a wetsuit.
Trips are available from 1 to 13 days on different rivers, all offering dramatically different experiences.
Which river near Pokhara:
The Lower Seti river is easy accessible from Pokhara. It takes only a one and half hour drive to the starting point. Seti means "white" and the water's milky colour comes from limestone in the soil. The Seti is an excellent 2 or 3 day trip in an isolated area with easy rapids. The rafting can be combined with trekking and jungle safari's.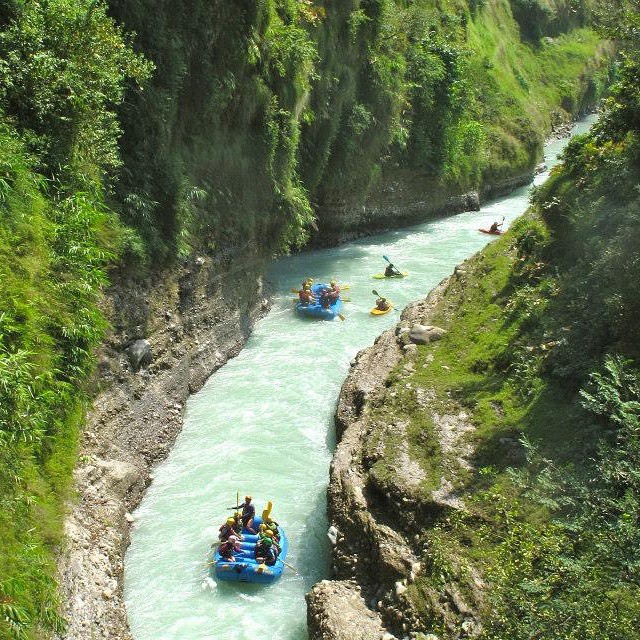 The Upper Seti river let's you enjoy a quick adrenaline rush, taking you through a continuous rapids for about an hour. For the adventure seeker this is the perfect action-packed rafting trip. The Upper Seti provides adrenaline adventure in 90 minutes. It takes an half an hour drive from Pokhara to the starting point. Rafting trips at the Upper Seti are for half a day only.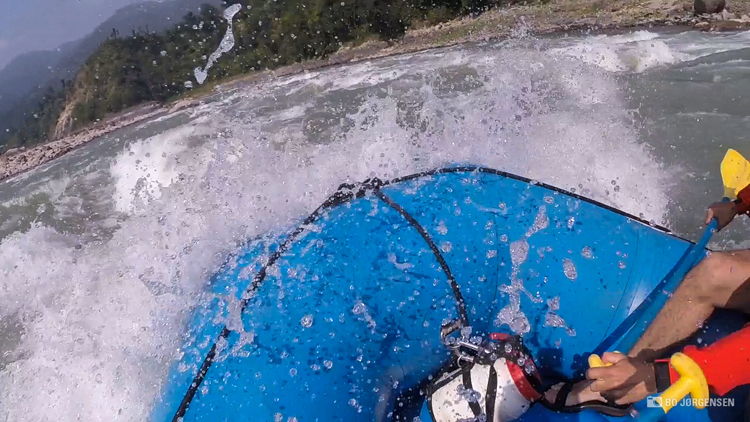 The Kali Gandaki is a pleasant rafting river. It takes a six hour drive to the starting point. The Annapurna and the Dhaulagiri feed this river west of Pokhara. The journey combines challenging rapids with calm white waters, sandy beaches and remote villages. The Kali Gandaki is considered sacred, and at the confluence of tributaries there are temples and cremation sites in abundance. The enchanting scenery, authentic villages and temples all combine to make it a great trip. Rafting trips are for 2 or 3 days.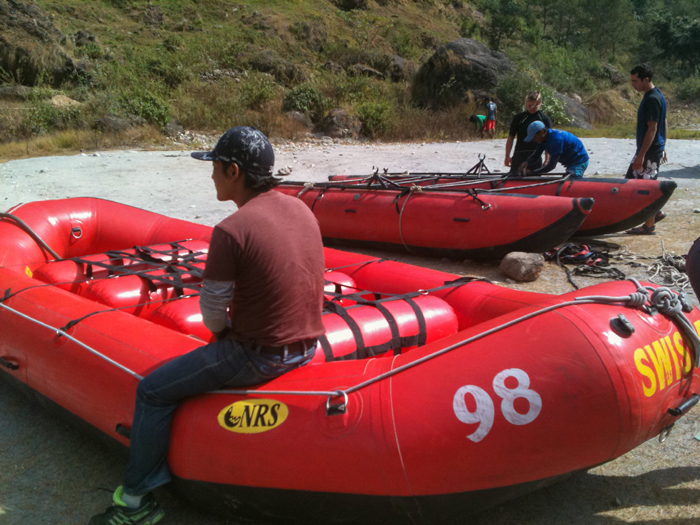 Note: For rafting, you need additional outdoor activity insurance.